HOLISTIC PRIMARY CARE with Dr. Amy Banter
Our unique model integrates Dr. Amy's vast experience in Western Medicine with a holistic approach that focuses on healthy lifestyle utilizing our four pillars of Breathe, Eat, Move, and Sleep.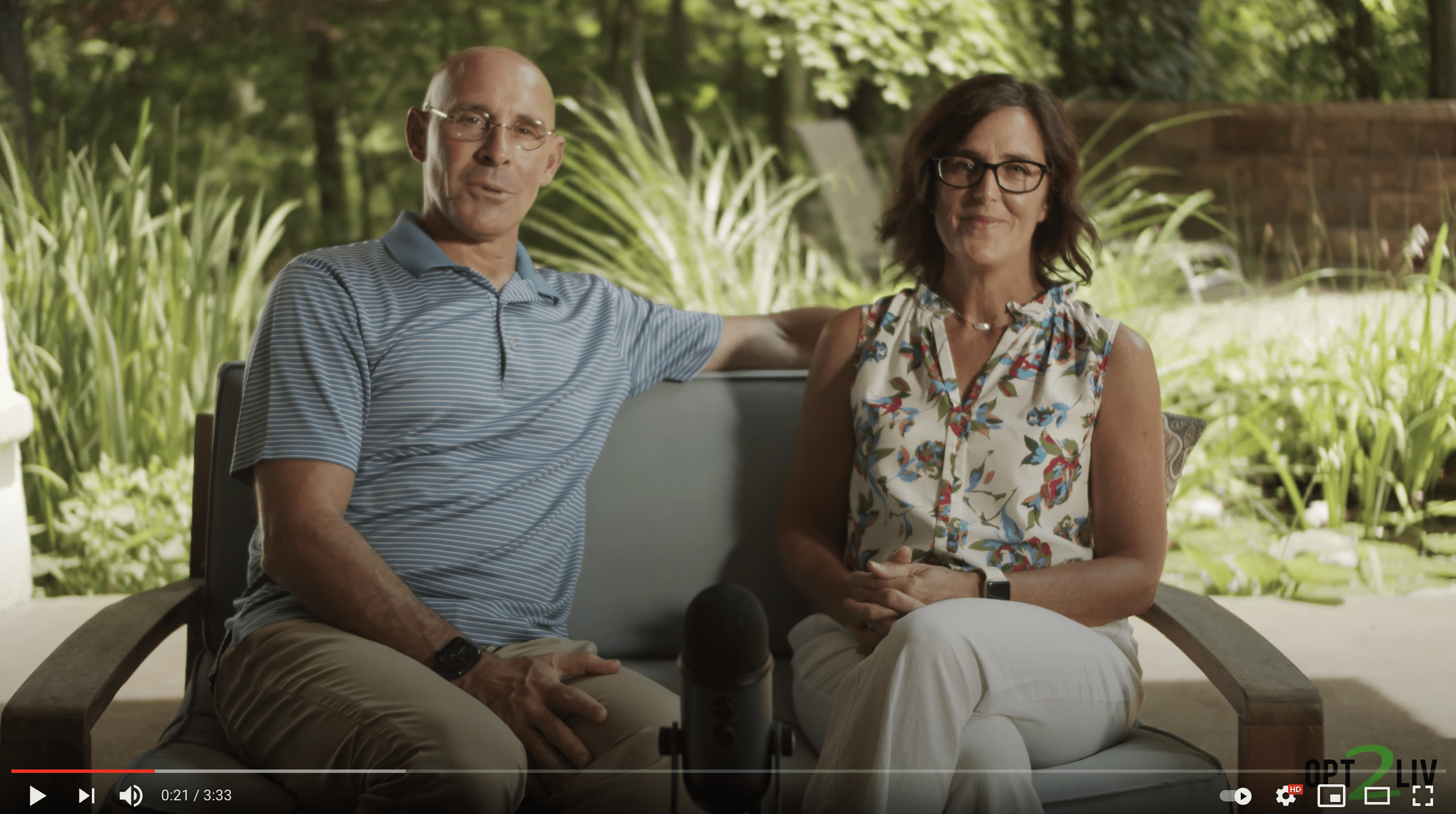 Dr. Amy & Eric Banter share their excitement for starting OPT2LIV MEDICAL, a holistic primary care model to help patients live a long high-quality optimal life.
We provide unlimited access. You can text or call your doctor at any time, with same-day/next-day visits, either in-person or virtual at your convenience.
Dr. Amy knows that each person is unique and will spend considerable time developing a personalized plan to help you along your journey towards a high quality optimal life.
With over 25+ years Family Medicine and 13+ years Wellness and Yoga Therapy experience this unique team will surround you with the knowledge and doable plans to help you live a healthy joy-filled life.
Direct Access, Life Coach, Personalized Plans
OPT2LIV MEDICAL is designed to bring optimal living at an affordable price. It includes direct access to Dr. Amy Banter for acute medical needs at any time, 3 personalized wellness visits with Dr. Amy, 5 OPT2LIV health coaching visits, basic annual lab testing. This membership offers an exceptional value for patients looking to find and maintain optimal health.
Memberships start at $150/mo
Learn More About our Memberships!
Our FREE Consultation will answer all of your membership questions.